What is that one thing that most basement have in common? The answer is quite simple. Cold, wet and damp basement walls. There is nothing welcoming about an unfinished basement with ugly, damp and cold walls.
We here at Ridgeback have the solution. Whether you are looking to finish your basement now or in the future, installing our Basement to Beautiful wall panels is the solution. These panels are designed to transform your basement to a more welcoming atmosphere while keeping your basement warm and dry.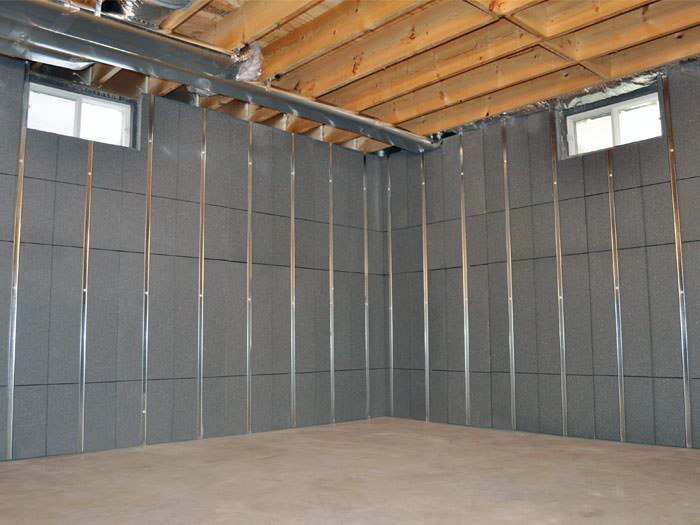 Designed with an advanced SilverGlo graphite-infused foam insulation. By utilizing the SilverGlo foaming material the insulation will provide 24% more energy savings than any other conventional system. The 2 ½ "thick panel creates an R-Value of 13 to ensure a warm atmosphere that will never rot or mold.
Technical Features:
- Compatible with our drainage system
- Built-in electrical outlets and chases allowing electrical installation
- Prepares basement walls for finishing
- Provides a waterproof vapor barrier
Wood studs can rot and grow mold when moisture is present. With this in mind the basement to beautiful panels have eliminated the possibility of rot and mold by eliminating wood and utilizing a metal stud within. Traditional studs will create cold spots every 16" while wasting energy. The metal studs are designed to have a 2" layer of SilverGlo on the backside of the stud to ensure the panel is completely energy efficient while eliminating cold spots.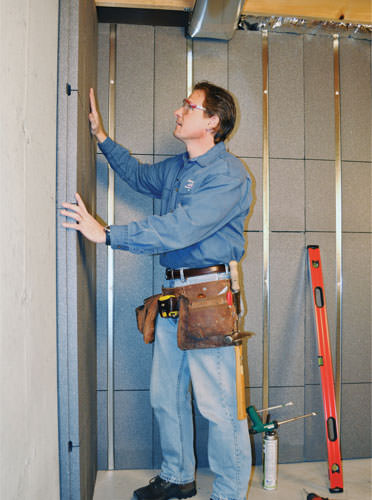 The basement to beautiful is not a finished panel, the system will need to have a finished product installed over it. We here at Ridgeback have the solution, the best option for finishing your basement to beautiful wall system would be to allow us to install our Everlast wall panel. The Everlast wall panel is a stylish design for any type of basement. No drywall or paint needed and best of all the Everlast panel will not mold or be affected by water due to being designed with a cement board and sleek washable vinyl finish.
For more information regarding our basement to beautiful panel please click here for quick informative video.

Call us today to schedule a Free Inspection to see if The Basement to Beautiful wall system is the right solution for your wet and damp basement needs.